Starting a Renovation
If you are thinking that you would like to start this year off with that home renovation that you have been putting off, then you are most certainly not alone! Most people decide to look into home renovations in the first few months of the year. Its important to have realistic expectations on when you would like to start the project, how much you would like to spend, and the overall scope of the project.
In the home improvement world, it is all too common for someone to get overwhelmed or not know where to start. Hopefully, this blog will help those who aren't aware of where they should start.
Photo Credit: http://zakadecor.com/31-stunning-farmhouse-kitchen-design-ideas-to-bring-modern-look/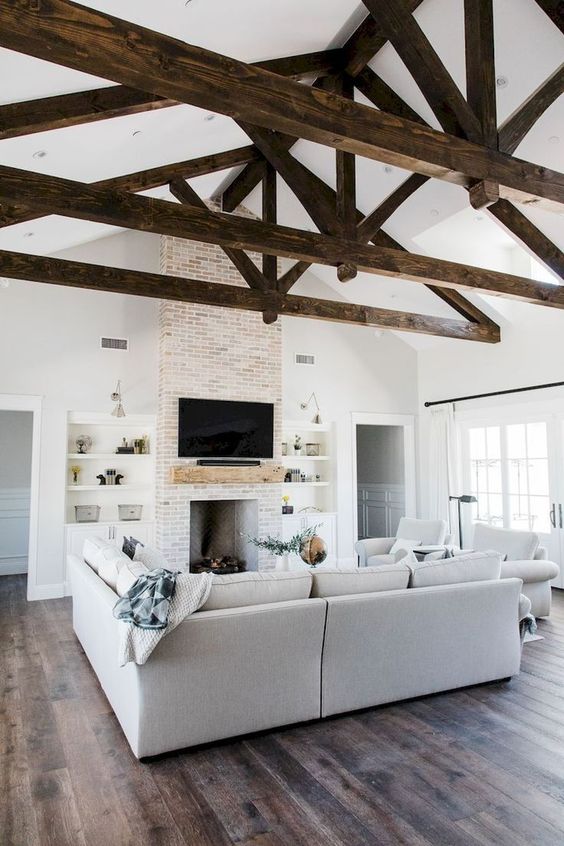 Gathering Inspiration
The first step is to gather ideas and inspiration for the space in question. Some homeowners will have a thousand ideas with no real direction of where they would like to go. They might also have ideas that may not fit into their ideal budget. Tearing walls out and re-designing the entire floor plan might seem probable on HGTV, but it is going to cost more than what most people plan on spending.
On the other hand homeowners may have looked a bit, but when it comes to actual decision making are completely unsure of what it is that they want. The main goal when looking for ideas is to look for a general style that way no one gets bogged down in specific details they are trying to replicate!
Photo Credit: https://moodecor.co/672-110-beautiful-modern-farmhouse-living-room-decor-ideas/73-beautiful-modern-farmhouse-living-room-decor-ideas/#main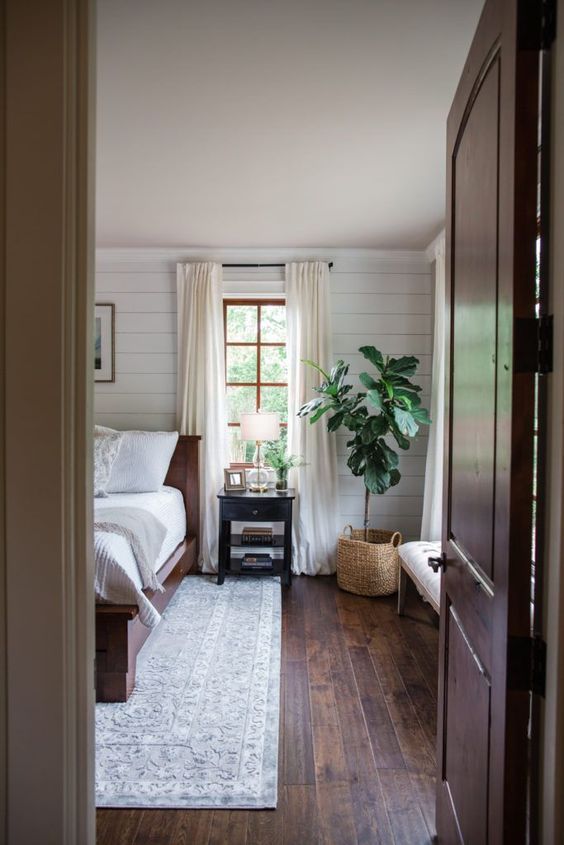 Research Professionals
In today's world, anyone says that they can do anything and in most instances this is not the case. If you want the job done right and in a timely manner then you should hire a professional that knows what they are doing. Don't get me wrong I am all for a good DIY project, but know there are limits to what a person can do and do well. If you are following a YouTube video on plumbing or electrical work then chances are you should have called a professional.
Do this early on in the process because then you are not wasting anyone's time, yours or the contractors. First, be sure to meet with more than one company to find the right fit. Second, always look at reviews, photos of past work, and ask to see that they are licensed and insured. Also try to find a contractor that will take care of mostly everything because you do not want to be your own general contractor.
Photo Credit: https://cristincooper.com/one-room-challenge-master-bedroom-reveal/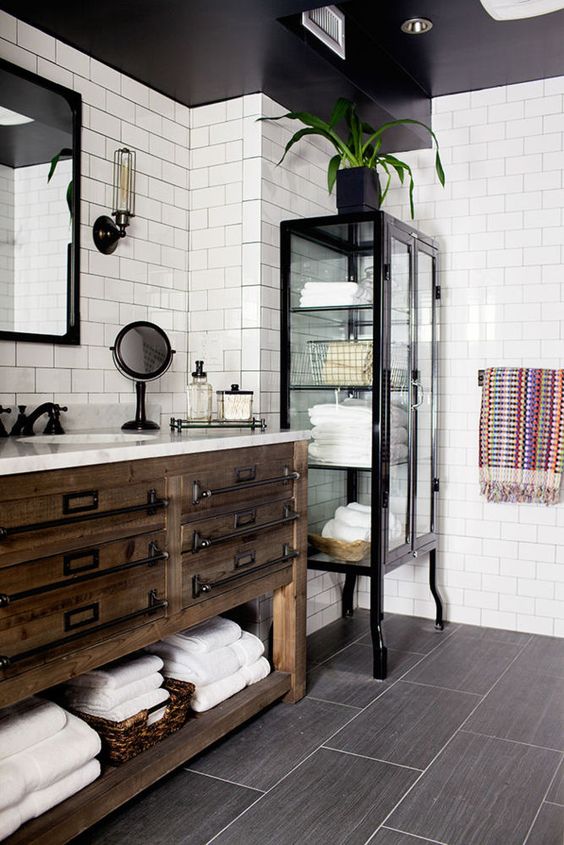 Timeline
Once you have found the right professionals to work with you can more accurately set your timeline based on their schedule and product availability. Every contractor is different with how they work and schedule jobs. Some contractors like to focus on one job until it is complete before moving on, which means a shorter timeline for the homeowner. Others like to skip from job to job, which is what leads to a longer timeline.
If a contractor is scheduling you for a few months out, do not worry. This is because of a few things. The first one being that they are high in demand, which is a good sign because it means they do good work. The second is because they know it will take some time for you to make your selections and to get everything they need to the job in order to start.
Photo Credit: https://www.domino.com/content/converted-basement-redesign/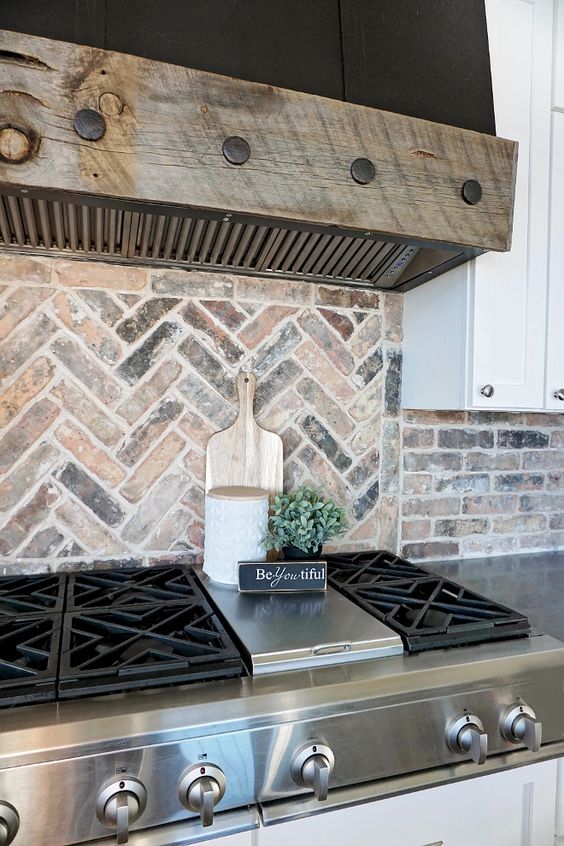 Material Selection
The next step is to decide what your space is going to look like. You have to make concrete decisions that are going to make this space what it is for years to come! That can be a lot of pressure to handle for people if this is their first renovation project. If your contractor does not have an interior designer on their staff then I would highly suggest hiring one for this portion of the project. They will be able to guide you in the decision making process. This will help things go much more smoothly.
If there is no designer and you decide to make these calls without the help of a professional then go with your gut. Make one concrete decision then all of the others will fall into place. Trust in yourself and what you like, if you keep gravitating towards a specific color, tile, or countertop then there is a reason for it!
Photo Credit: http://www.homebunch.com/beautiful-homes-of-instagram-29/
After all of this is complete you are well on your way to completing the project. I won't say it will be smooth sailing from here because things always tend to pop up in renovations and remodeling, but you have most of the work out of the way. Trust in the professionals that you have hired and yourself and your space will be beautiful! Are you starting a home improvement project? Was this helpful? If so, let us know!