Basements are one of the most underutilized spaces in the home. They are often thought of as cold, dark, and wet. However, it is a space that can be use for many different things. A finished basement can add storage, function, and even style to your home! Don't waste one more minute wishing you had taken the chance to create more potential in your home.
Think about how much time we spend indoors, and how having a multi-functional space would be beneficial to you and your family. Consider a basement remodel or basement renovation, using the space you have! Do you want a space to send the kids to play after a long day at work? How about a room that can double as a man cave and home gym? Why trade these dreams for storage when you can have the best of both worlds? Call us today to see just what your basement can become.
At Creative Remodeling, we offer you products and services consisting of:
Friendly, open and diligent professionals throughout the entire process
A functional, stylish design with renderings that will give you ease of mind and an overall vision of the project
Creative thinking, detailed planning and exceptional project management
An estimate that is thorough and clearly defines the work CRS will do for you & your family
An understanding of codes; meeting all egress, fire and other building codes
A LEAD-safe EPA certified firm (staff educated)
Custom work; consisting from railings to major storage units
Clean-up of the project site daily and constant communication with the client
A (2) year warranty on workmanship
Make coming home a pleasure…
East Aurora Basement Renovation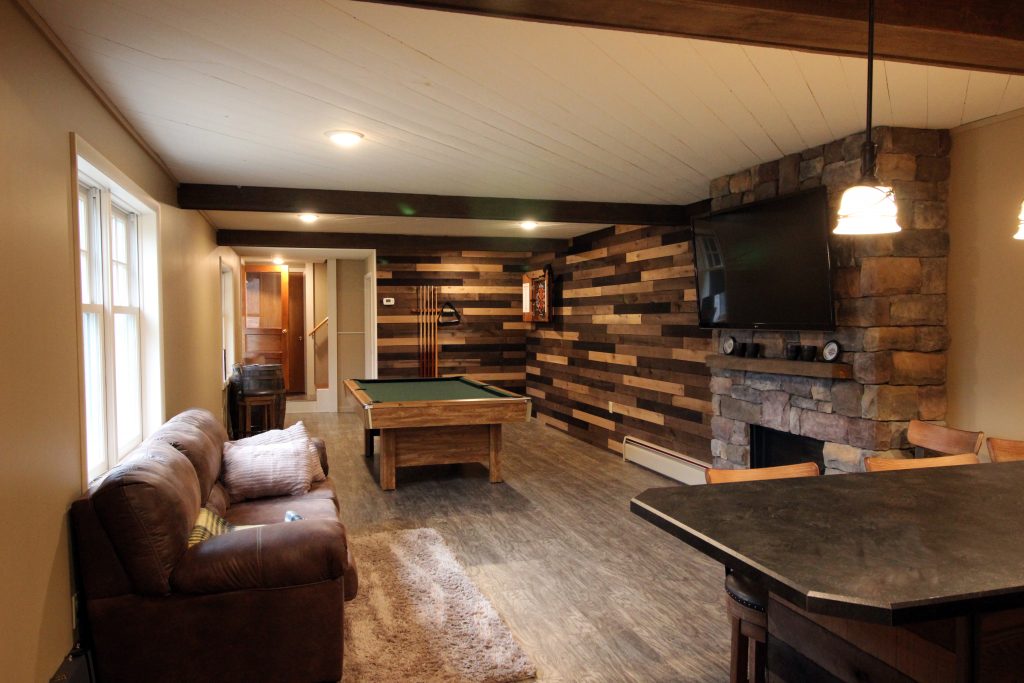 ---
Contact Us
Creative Remodeling Services of Western New York services the entire Western New York Area. We would love to hear from you! Give us a call to discuss any aspect of your potential home remodeling project or to set up a free consultation. Feel free to drop by our showroom in Orchard Park! You can also use the web form below to reach us via email. We're looking forward to hearing from you!
Phone:
(716) 662-9277
Address:
3628 North Buffalo Rd.
Orchard Park, NY 14127
Hours:
Monday- 7:30 AM – 5:00 PM
Tuesday- 7:30 AM – 5:00 PM
Wednesday- 7:30 AM – 5:00 PM
Thursday- 7:30 AM – 5:00 PM
Friday- 7:30 AM – 4:30 PM
Saturday- Closed
Sunday- Closed
*Other Hours by Appointment