Dave Olejniczak: Stand by your word!
As a managing partner, Dave always stays busy. When he's not in the office returning phone calls or making dreams a reality, he's out lending a hand in the field. Within our team, Dave heads sales and production. With over 30 years of active experience, Dave's passion has always been putting his imagination to create something unique for his clients (you). Dave feels truly blessed to be able to work in a profession that gives him great satisfaction and happiness. As Confucius once said, "Choose a job you love, and you will never have to work a day in your life."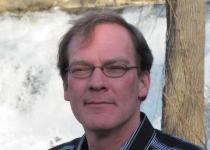 Mike Cooke: Dreams you can live in!
Mike's diverse skill set is evident in the variety of obligations and responsibilities he has taken on. From conceptual renderings to project consultation, handling some sales and estimating, to assisting in the field, Mike has proven to be a very valuable asset. With Mike choosing to form CRS with the rest of us, his commitment shines through…we are very lucky to have him as a member! As Mark Twain once said, "We can achieve what we can conceive and believe."