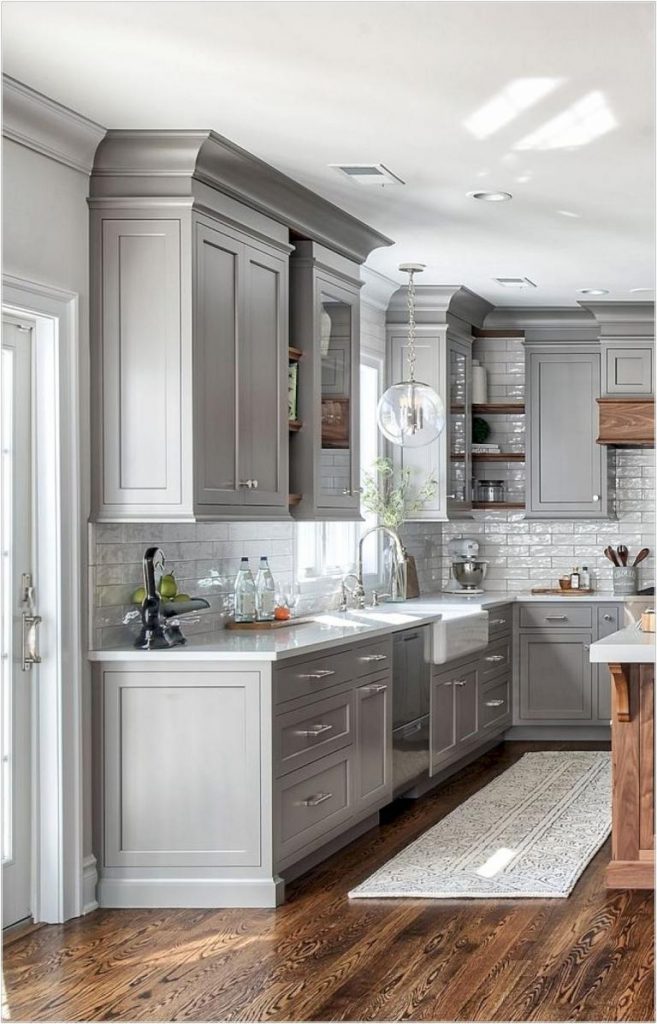 Kitchen Inspiration
In the world today trends and styles are constantly changing right before our eyes. This sometimes leads to homeowners feeling confused and overwhelmed with the many possibilities of how their space can look and feel! These monthly posts will help people find inspiration for some of the most current trends and help to make them their own.
The goal for everyone is to eventually turn this inspiration into reality by using the ideas in their own spaces. In this months post we will focus on some of the more re-occurring trends that we see as the professionals.
Photo Credit: https://onekindesign.com/2015/08/29/cozy-cottage-farmhouse-style-dwelling-in-the-california-foothills/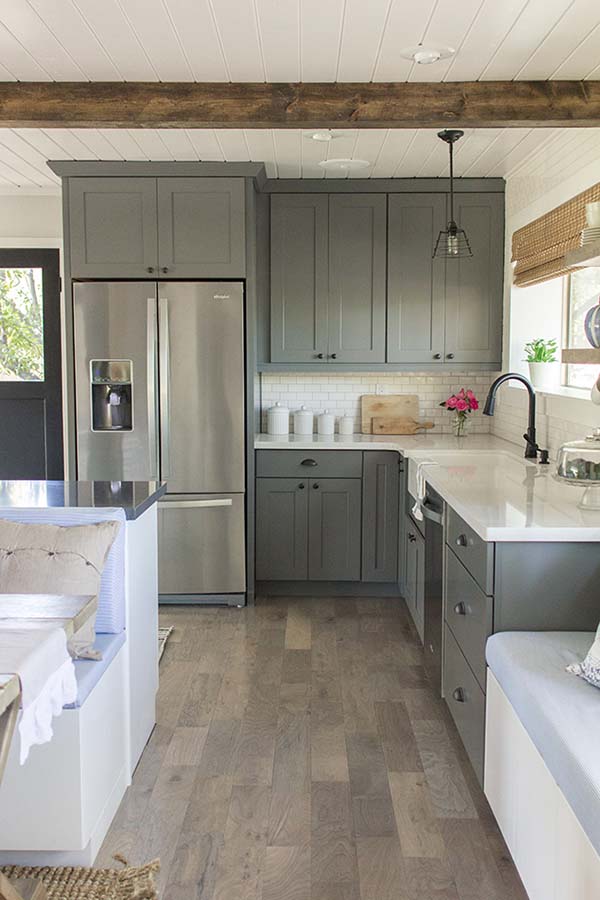 Contrasting Cabinetry/Countertops
This is a great choice for people who are torn between multiple colors that they want to incorporate.
In some kitchens, people will chose to do countertops and cabinetry different in both the perimeter and island. Most people choose to do one or the other, but this can be done successfully if the colors are similar. For example, in this kitchen they chose a gray cabinet with a white countertop for the perimeter and a white cabinet with a gray countertop for the island. It also helps if the countertops have a similar pattern that can bring in some consistency.
This can be a very dramatic design choice or it can be something that is a bit more subtle. The style and look that you are trying to achieve will normally determine which end of the spectrum you will be at!
Photo Credit: https://onekindesign.com/2015/08/29/cozy-cottage-farmhouse-style-dwelling-in-the-california-foothills/
Wood Accents
A second trend that has appeared lately is a kitchen with wood accents. It brings in a more subtle contrast than the previous idea. It is also a much more natural look that easily lends itself to a wide array of styles.
This is most commonly done with the hood or open shelving, such as what is shown in the photo on the left. But can also be done with molding, paneling, and other decorative accents.
This is a much more calming, neutral look for the homeowner that wants a change and is worried about the trend losing popularity and becoming no better than the shag carpet and pastel color schemes. Although, we are starting to see a revival of some of the old trends so you never know what will happen in the future.
Photo Credit: https://www.bloglovin.com/blogs/home-bunch-an-interior-design-luxury-homes-3938330/interior-design-ideas-5571935385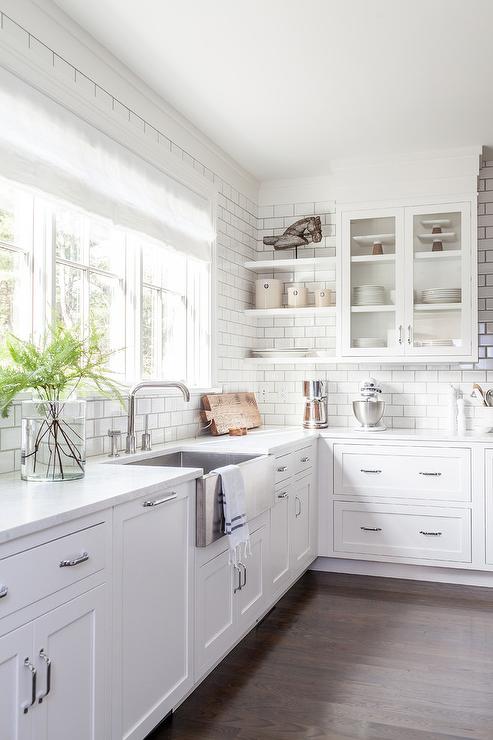 Open Shelving
Lastly, the concept of open shelving has become popular, as well as, practical. They are most commonly used in areas of the kitchen that are normally challenging to place normal cabinets, or in areas that are considered wasted space. This can be seen in many of the photos in this post.
For example, in the photo on the left they are making use of a hard to reach corner by using the open shelving as display space. This makes it useful aesthetically instead of functionally.
This example shows the shelving continuing the all-white theme that seems to be predominate in this kitchen, but it is also common to have the shelving contrast for a pop of color in a very monochromatic space.
Photo Credit: https://www.decorpad.com/photo.htm?photoId=144980