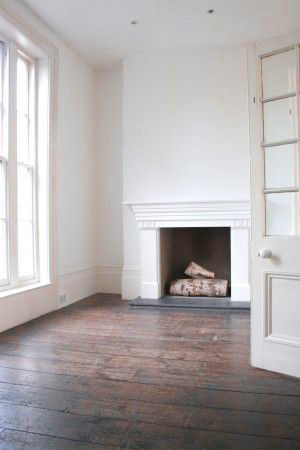 Finding Your Design Style
The start of each design is a bare room. The blank walls and empty floors are just begging to be brought to life. The different materials used and the accessories that are brought in will determine the function, personality, and overall style of the space. The possibilities for every space are limitless. The beauty in design can be found in the simple things. Each space, whether it be an office or a home, reflects the individual who uses it. You can often learn a great deal about someone based on what their personal spaces look like.
There are so many different design styles out there. It can be hard for some people to determine where they fit so we have compiled a list of some of the most popular styles. This post will touch on the most common interior design styles, such as, Traditional, Modern, Transitional, Farmhouse, Industrial, and Coastal. Each style has unique attributes that distinguish one from another, which will be explained in detail! Lets get started!
Photo Credit: http://www.beachstudios.co.uk/?property_id=117&s=17&np=37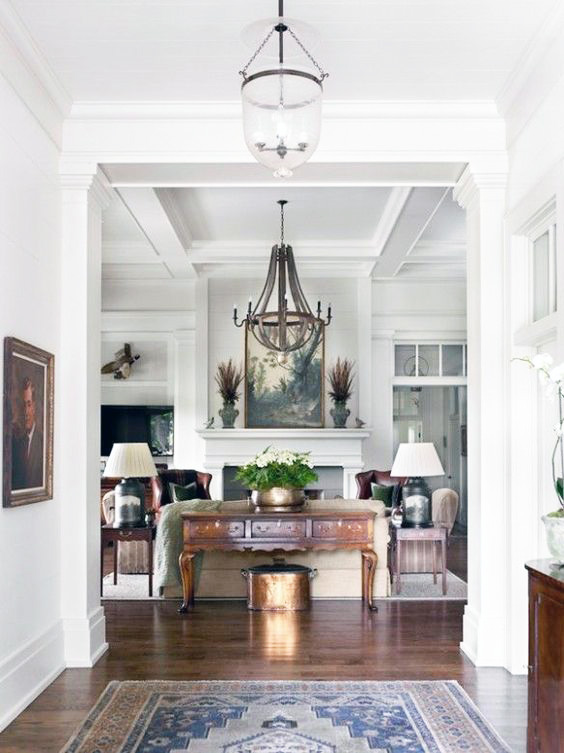 Traditional
The traditional design style can be best described as classic. It often features ornate details, wood tones, rich color palettes, detailed moldings, and a variety of textures and patterns. The shape language is comprised of both straight and curved lines. All of these features create a beautiful depth to each space with layers upon layers of visual interest.
This style is also known for being very lavish, which is why there is normally an abundance of accessories and decor to fill the space. The furnishings are often very intricate and have rich, bold fabrics in a wide variety of textures and colors. This style is very consistent with what originally migrated from Europe. The features have held strong through the test of time and will always be timeless. It has been slightly adapted over time and toned down, but all in all it has many of the same aspects now as it did back then.
Photo Credit: http://zuhairah-homeinteriordesign.blogspot.com/2012/10/southern-traditional.html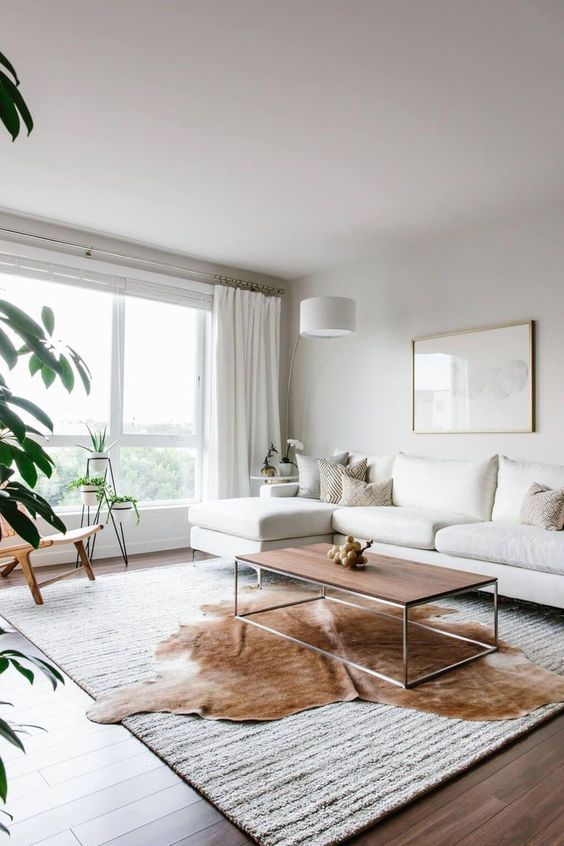 Modern
This is often one of the most misused and misunderstood phrases in the world of design. It is often confused or used interchangeably with the Contemporary style even though they are different. Today's modern style is based largely on a movement that occurred during the 20th century. In keeping with the philosophy of the design movement, modern style focuses on functionality over aesthetics. If a detail in the design does not serve a specific purpose then it is not necessary at all.
Generally there is an emphasis on the linear form, whether it be vertical or horizontal. This keeps the space basic and uncluttered. The color scheme is often very simple and monochromatic. Nature is often incorporated and celebrated in the design with the use of natural light, colors, and materials. Modern style can be considered the opposite of its Traditional counterpart in many ways.
Photo Credit: mymodernhouse.info/apartment-living-room-ideas/Photo Credit: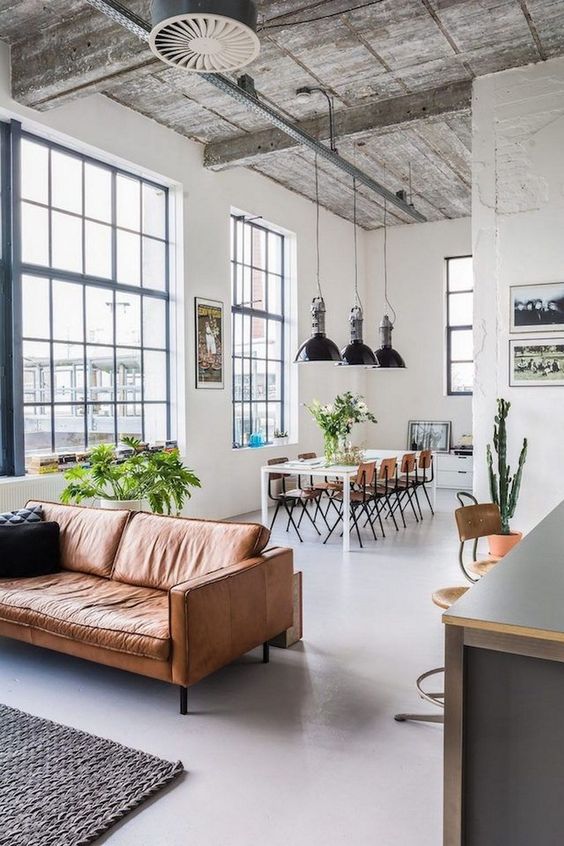 Industrial
With the increasingly popular idea of reusing abandoned industrial spaces it is no wonder why this style has grown in demand over the past few years. This style was born out of the combination of modern style with vintage, old world aspects. This style is normally found in more urban areas such as lofts that naturally possess many of the common features, such as ample natural lighting and raw, exposed materials. The highlight of this style is the emphasis on the unfinished. In any other style the ducts, brick, and structural beams would be buried behind drywall and forgotten, but in this style they are celebrated.
Industrial style is comprised of a mainly neutral color scheme with possible subtle hints of color. In place of color this style uses a variety of textures to add visual interest to the space. For example, exposed brick, timber, concrete, steel, leather, and other materials are used for dimension and to add some warmth to what can feel like a cold space. An open floor plan, high ceilings, and expansive windows are also trademarks of this style. With changes in how we are adapting and reusing old spaces it is clear that this style will not fade any time soon.
Photo Credit: ratihome.com/43-lovely-all-white-apartment-in-modern-style/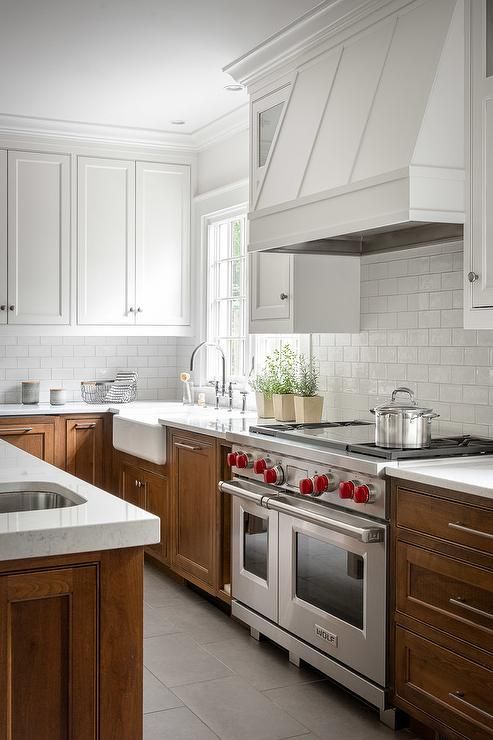 Transitional
The transitional design style is a combination of both the traditional and modern design styles. This has also become much more popular in recent years because the desire for classic architectural elements that give a home its character is increasing with the desire for more modern furniture and accessories. It is the perfect compromise for the person who loves both. The difficult task when designing a transitional space is finding the perfect balance between the two styles so they are not at war with one another.
Some aspects of this style include a neutral color palette, modern materials, added textures, fewer accessories, and a mix of modern and traditional furniture and accessories. The goal of a transitional design is to stay away from designing in one particular style or era. It adds a type of freedom that is lacking in other design styles. The options are limitless and are always evolving.
Photo Credit: https://www.decorpad.com/photo.htm?photoId=163525Photo Credit: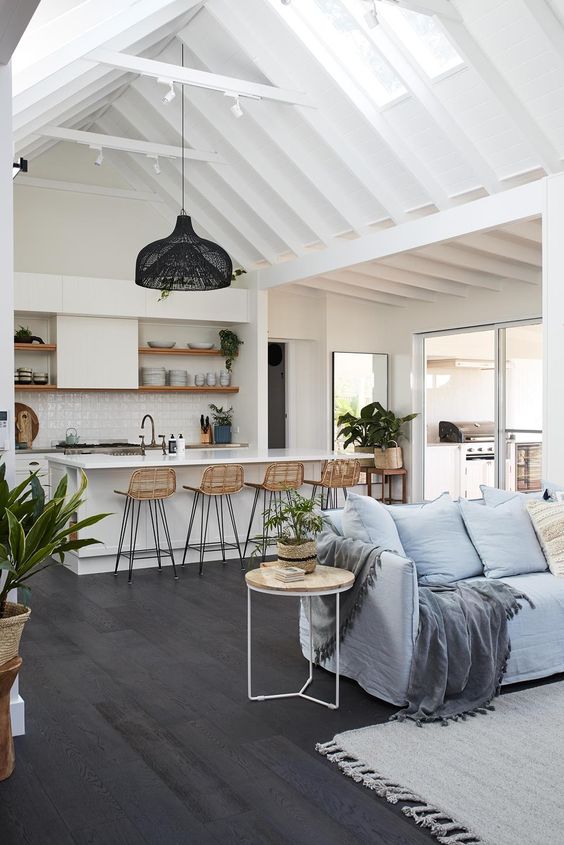 Coastal
Coastal design looks exactly like it sounds! The intention of this style is to create a relaxed and comfortable atmosphere that is inspired by the beach and ocean. This is done in a very subtle and elegant manner. Coastal design is often confused with Nautical or Tropical, but while these style do have some common features they are different in many ways. Coastal design takes a less literal approach in the decor and design and opts for something that is a bit more understated in nature. The design may feature some beach motifs, but in very tasteful ways.
A key component to coastal design is a great deal of natural light! This is often accomplished with large windows, french doors, or skylights. To keep the room feeling open and bright, a light and airy color pallet is often used with subdued tones of blues and greens. The majority of the space will feature neutral and natural materials, such as wood floors, painted wood, and off-white furniture. Another common trademark of coastal design is large, plush pillows and furnishings that create an enjoyable environment.
Photo Credit: https://www.homestolove.com.au/cosy-coastal-home-interior-6692