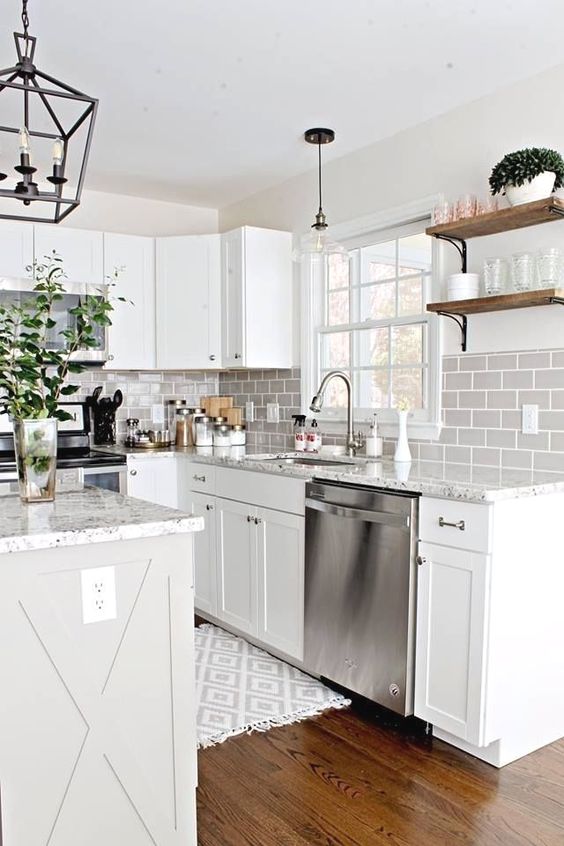 Most homes today are in serious need of cosmetic updates. Whether you've had the home for a while and have put it off or you've just purchased your very own fixer upper, the list of home improvement projects always seems endless. There is so much work to be done and very little time, or money, to do it. A full scale renovation may not be possible at any given time. Just because a renovation isn't plausible does not mean that the space has to remain the same. There are still some small things that can be done in the meantime to brighten up and bring the space in question up to date.
These quick fixes will not completely solve the problem, but they will make it easier to live in as long as need be. There are a handful of DIY projects that can be done to update any room in the house! The biggest lifesaver in DIY home improvement is paint! There are plenty of simple, easy projects that most home owners should be able to accomplish in order to freshen up their space.
Photo Credit: https://lingoistica.com/47-small-kitchen-remodel-and-amazing-storage-hacks-on-a-budget-you-can-try-in-home.html/47-small-kitchen-remodel-and-amazing-storage-hacks-on-a-budget-you-can-try-in-home-15#mainPhoto Credit: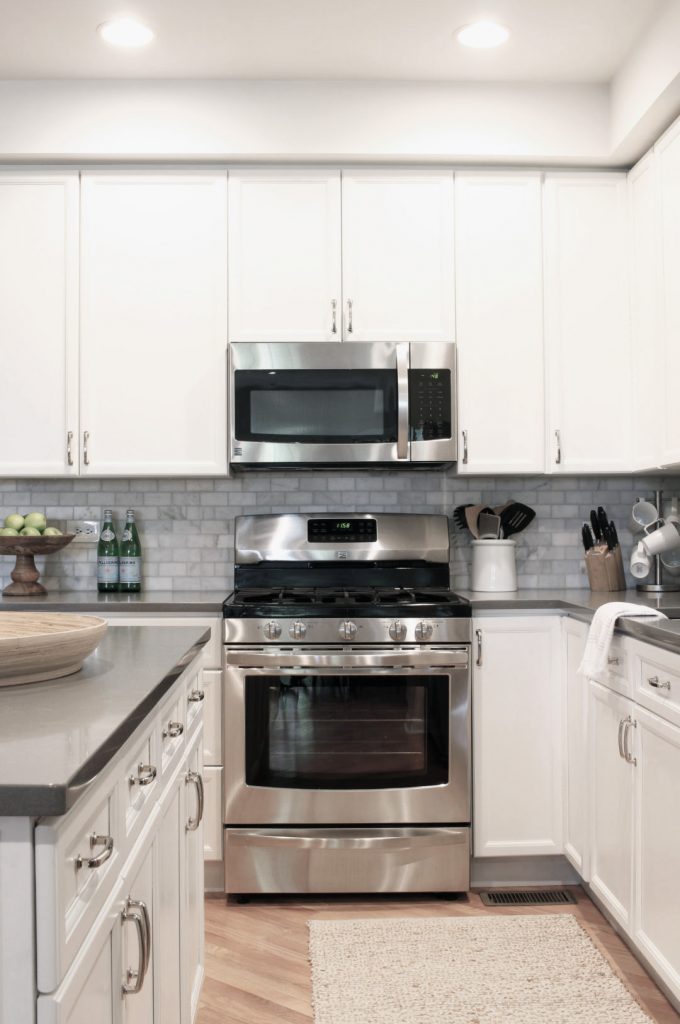 Add Paint
Paint allows new life to be brought to old things; especially in a world where the objectives reduce, reuse, and recycle are more important than ever. The best part about paint is that it is so simple and easy. This small change can also make a very large difference and there are so many different places that it can be used!
One of the most common places that will need updating is the walls! The color of a room is such an easy way to change the tone of a space. There are certain steps to take to avoid picking the wrong color. Always bring samples of the actual paint to try before committing. It is so hard to pick a color from a swatch confidently so be sure to live with it on the wall for a few days. Also be very careful that the current color of your walls doesn't distort the new options!
Other things that can be updated using the power of paint are cabinetry in the kitchen or bathroom, moldings, furniture, fixtures, and so much more. The possibilities are endless!
Photo Credit: http://www.designevolving.com/2017/07/02/jen-tylers-lincoln-park-condo-kitchen-makeover/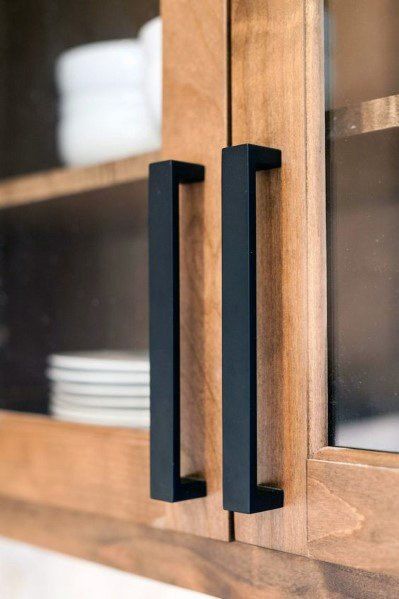 Replace Hardware
How can something so small and seemingly insignificant make such a huge impact? Whether it be cabinetry hardware, door hardware, curtain rods, or anything else, they all have a great affect on the style of a space. Once these things are updated the room can look and feel fresh and improved. If the hardware just needs a little TLC then they can always just be refinished and re-installed, or they can be replaced altogether for a drastic change in style.
The challenge with cabinet hardware is finding a pull that will fit within the existing drilled holes.If the cabinets currently have knobs then there is no issue! If the cabinets are painted or being painted then the existing holes can be filled in and painted over and new holes can be drilled. If they are stained then that poses more of a problem. Try to find pulls that are similar in size. The age of the hardware will often determine how difficult this task will be!
Photo Credit: http://nextluxury.com/home-design/kitchen-cabinet-hardware-ideas/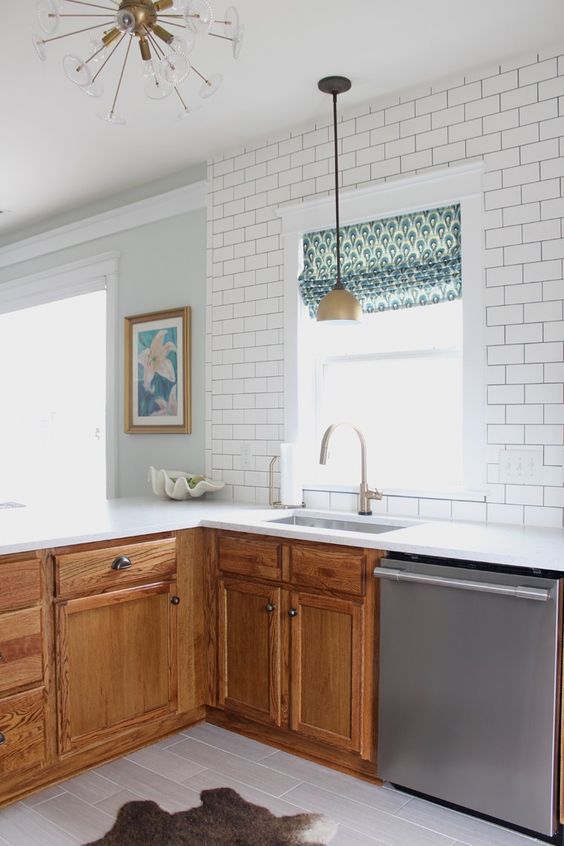 Replace Tile
This is one of the more time consuming and difficult tasks, but the reward is also one of the largest. Most of the time the kitchen is where most of the work is needed. There are also many things that can be changed in a kitchen; very few of those being simple. Tile work can be done by the homeowner, but to ensure it is done properly should be done by a professional because the scope of work might be more than any homeowner is willing to do.
Changing out the tile is a perfect way to make a small change without having to gut the whole room. This can have a huge impact and can really update the space by using a bright, neutral, and contemporary tile. Another popular thing to do with tile is to take it to the ceiling in order to make a statement. This can help bring any kitchen into the present!
Photo Credit: http://simplestylings.com/kitchen-renovation-reveal/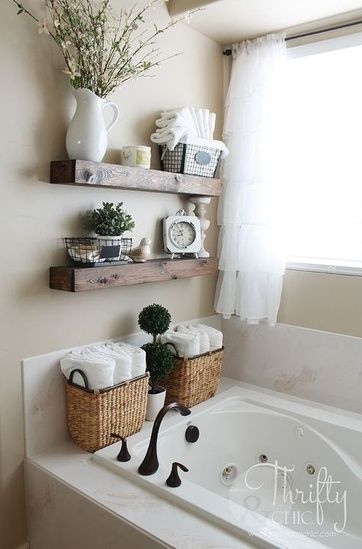 Add Storage
There is almost never such a thing as "too much" when it comes to storage. Another great way to add something new to your home without having to do much work or spend too much money is adding storage. This can be accomplished by adding shelving on open wall space that can be stylish or functional. Open shelving adds something to a space that was dull before. It is a simple update with a huge reward!
This can also be done by going through belongings and figuring out what it absolutely necessary and what is not. Go through every inch of storage space in the home and determine what can stay and what can go. It is surprising how much space this can open up. Then there is more storage space for other important things and the home feels fresher and cleaner.
Photo Credit: https://www.shopstyle.com/shop/Cassym2017/43130005?utm_content=stl
It does not take thousands of dollars and months of time to create a beautiful home. Not everyone is capable of such renovations. Sometimes its the simplest things that make the biggest impact.