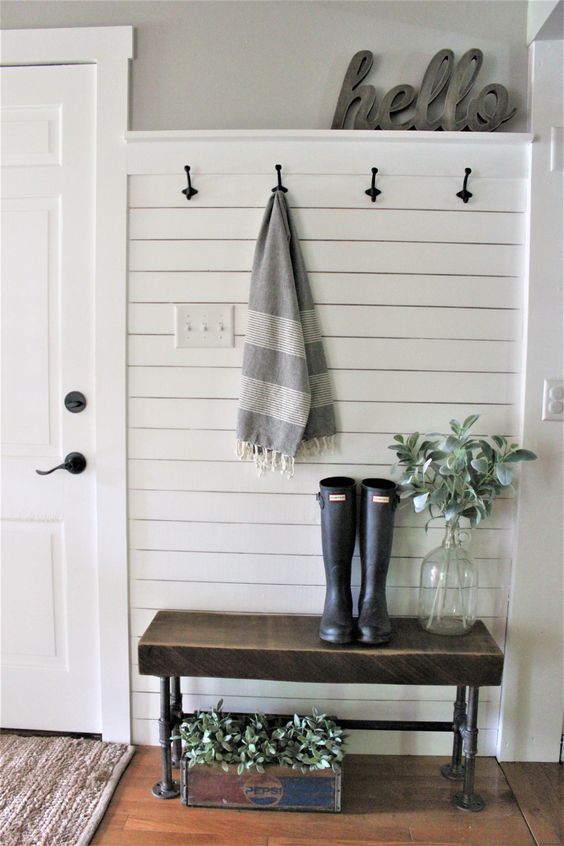 Mudroom Inspiration
The mudroom is a room in the home that acts as a transition space into the rest of the house. It will normally be a space that is used to store shoes, jackets, bags, and sports equipment. This room used to consist of a bench and some hooks mounted on the wall for coats and other hang-able items.
The room has now become so much more. It is still a room meant for functionality, but now that has expanded to include the overall aesthetics. The mudroom is now a sought after feature in most homes. People crave clean, organized, and beautiful spaces, which is everything this space should be.
Photo Credit: https://misdiyblog.com/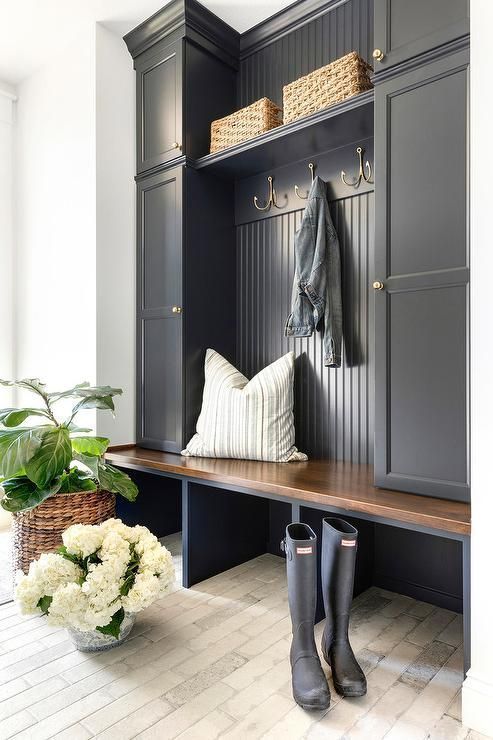 The Evolution
Times change, and the spaces we live in have to change right along with them. People today lead much more hectic, busy lives than in years past. It makes sense that functionality and organization would become a priority for anyone leading this lifestyle.
The days of a simple bench and some hooks are over. Beautiful built-in cabinetry resides in many mudroom designs. This allows for things to be hidden from sight and properly put away. There are normally cubbies or drawers for shoes and shelving for other miscellaneous items. A built-in bench is present as well, which makes the whole space feel more permanent and grounded.
Photo Credit: https://ladydecluttered.com/10-smart-beautiful-home-entryway-storage-ideas/
Pet Friendly
No home is truly complete without the companionship of a four-legged, furry friend. Unfortunately, those furry friends will often bring some unwanted messes along with them. The mudroom is the perfect place for a solution to this problem.
If the room is large enough then a mudroom can become the perfect multi-use space! It is becoming more and more popular to place a dog wash area in the mudroom. This makes cleaning up after your pets so much easier. No more muddy paw prints through the house!
Photo Credit: https://heydjangles.com/12-genius-mudroom-dog-wash-station-ideas-for-pet-lovers/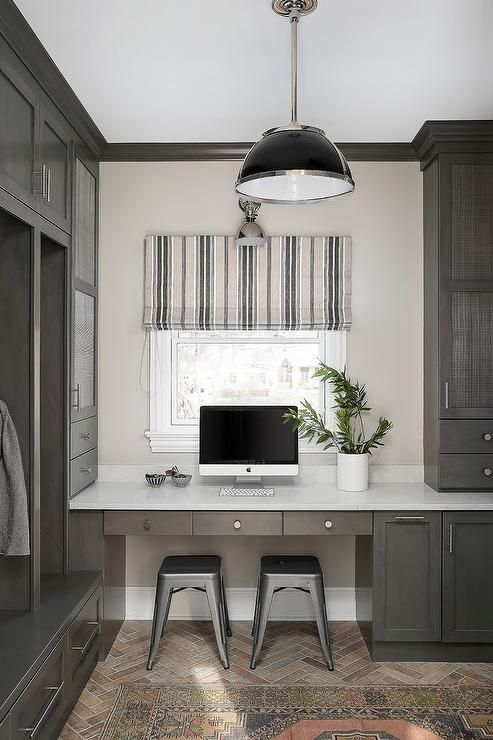 Office Combination
Another great way to make the most out of this space is to incorporate another function! Most people have the need for some type of office space, but they may not need an entirely separate room for that purpose. A mudroom and an office are the perfect combination.
This creates a small space out of the way to house computers, printers, office supplies, and important family paperwork. Every house has these and this solution keeps the stuff from cluttering up other areas of the home. Because the mudroom is a transition space into the home it will also be semi-private, unless people are coming and going.
Photo Credit: https://www.decorpad.com/photo.htm?photoId=156295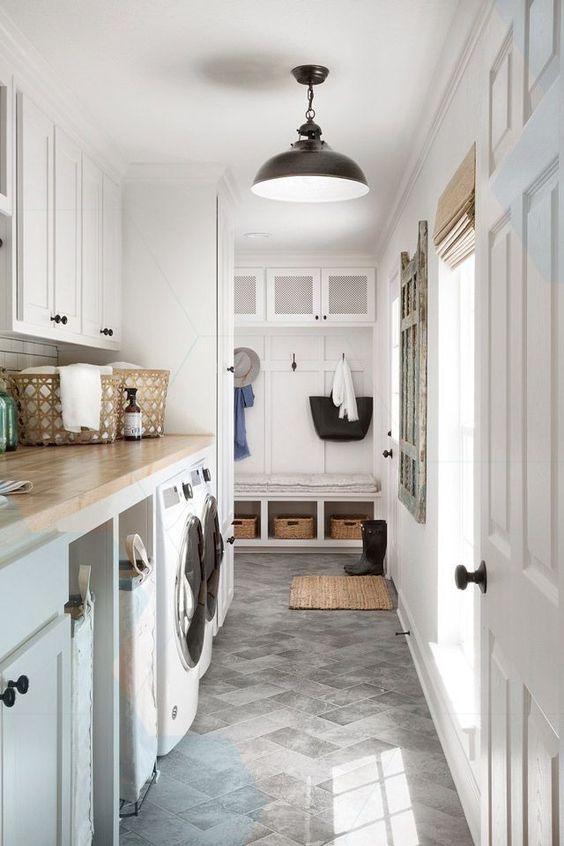 Laundry Room
Another way to maximize the space in a mudroom would be to incorporate the laundry in that same space or an adjacent space. This has become the most popular option because many homes do not have the space for an expansive laundry area. It also allows the area to be accessible and located in a convenient area of the home.
Laundry rooms were not always glorified and Pinterest worthy spaces. Most commonly "laundry rooms" were located in the basement of the home, which is not a place where people want to spend a lot of time. This configuration allows the best of both worlds.
Photo Credit: https://home.evdenevenakliyat-platformu.com/breathtaking-25-beautiful-and-efficient-laundry-room-designs-decorisme-co-yo/