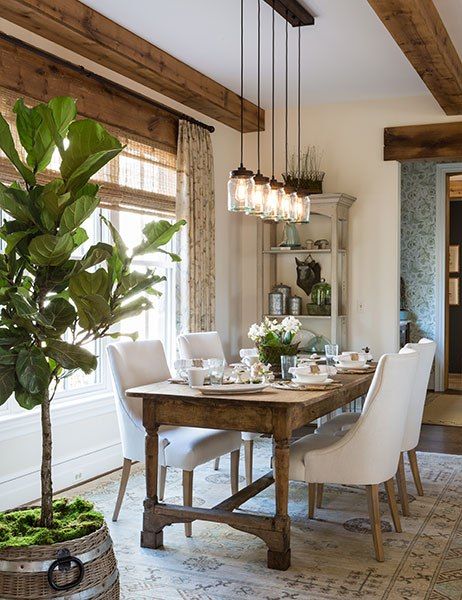 Dining Inspiration
As we all know, November is the month where everyone gathers to spend time together and be thankful. Due to the fact that this often occurs around a large table of some sort, it is only fitting that this month's blog just so happens to revolve around the topic as well!
The first thing I would like to point out would be that this is not titled dining rooms, but rather dining spaces. This is because the era of eating around a large formal dining room has come to an end. In today's world, there are many ways and places to entertain guests.
Photo Credit: https://www.architecturaldigest.com/gallery/dc-design-house-opens-in-virginia-slideshow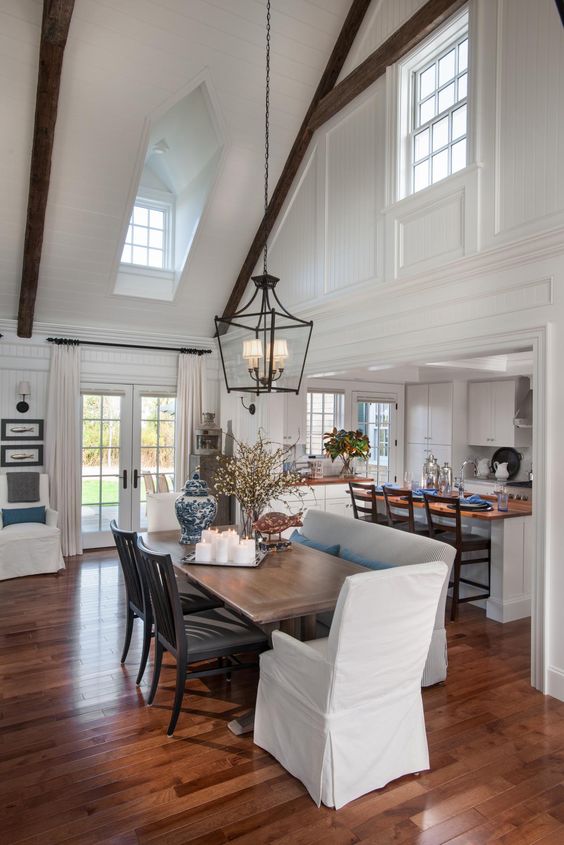 Mixed Seating
With the open concept movement, many people are opting out of the separate formal dining room and going with something more inclusive. One option would be to place the dining table in close relation to the kitchen and living space. Designate the space with an area rug or hanging light fixture. With this open concept the dining space will seem more casual.
Another way to make this more casual would be by incorporating mixed seating into the design. Some options for this would bench seating, upholstered chairs, and basic dining chairs. This creates an eclectic, casual look that would not be found in the traditional formal dining rooms that were common in the past.
Photo Credit: https://www.hgtv.com/design/hgtv-dream-home/2015/dining-room-pictures-from-hgtv-dream-home-2015-pictures?soc=dhpin15&crlt.pid=camp.Cx9NkzgM2hWB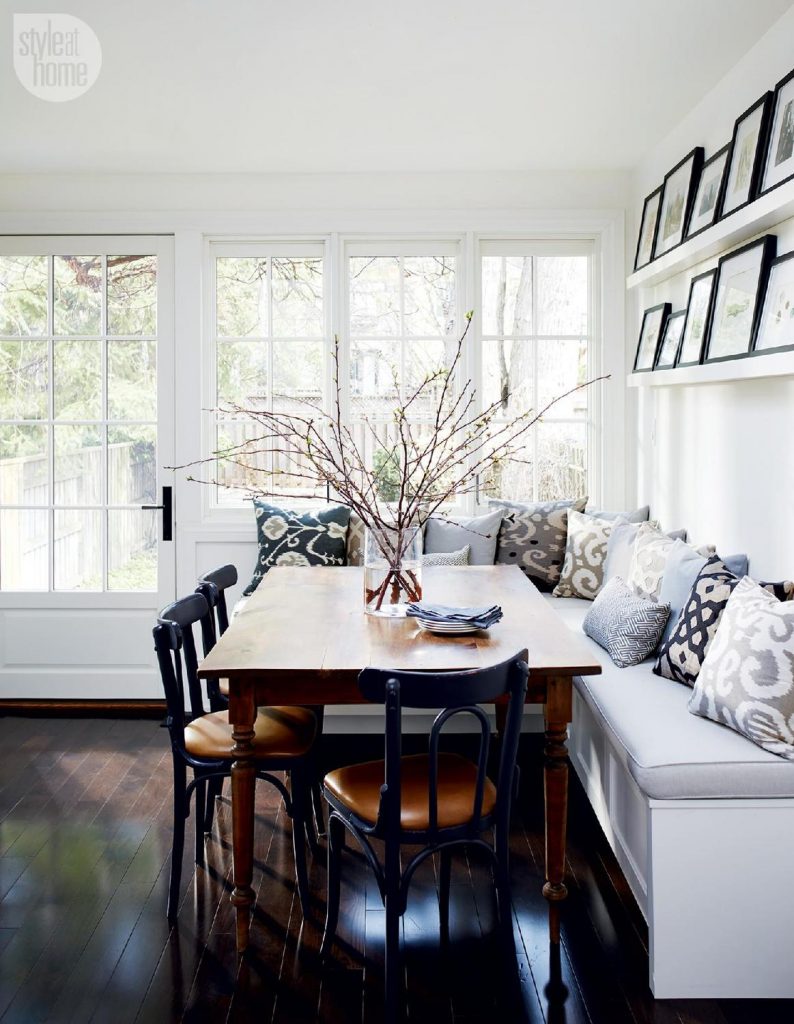 Banquette Seating
This is the perfect option for those homeowners who prefer to make the most out of what they are given. This option can maximize the space in the home because it often only takes up space along one or two walls. This allows for better circulation
It also creates a designated dining space without the need for a large dining room that will most likely never get used. This option can also have some bonus storage! Making use of the built-in bench seating as additional storage compartments helps to further maximize the usefulness of the configuration.
Photo Credit: http://www.styleathome.com/mediagallery/house-tour-charming-and-sophisticated-victorian-rowhouse-1#slide-8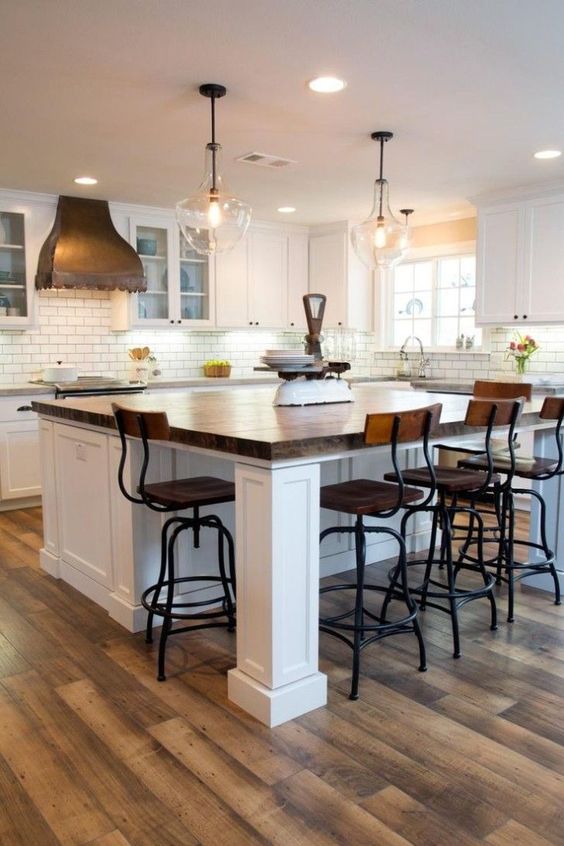 Island Seating
Some homeowners are opting out of having a dining table at all. These people instead choose to include some form of seating in the kitchen, whether it is at an island or a peninsula. This allows people to take space that would normally be allotted for a dining table and add it to the kitchen.
This is by far the most casual option aside from not having any dining space. However, if you do plan on entertaining frequently or hosting large gatherings then this option may not suit you. Depending on the size of the kitchen, this also might not be the best option if there is inadequate space.
Photo Credit: https://omghomedecor.com/2018/10/16/49-awesome-kitchen-countertop-trends-design-for-small-space/
Most people will actually use a combination of the above options to add some variety to their home and allow for both casual and semi-formal dining. Everyone is different and the point of design is to create something that will work best for your way of lifestyle! Let us know what you think and what you would do if it was your home!