Today there are so many different ways to customize a kitchen to a specific individuals taste. There is an infinite number of combinations and possible designs. Cabinet hardware has come a long way in recent years. There is a knob or pull for just about every different design style there is. The choices for hardware are endless because there are so many new shapes, sizes, materials, and finishes.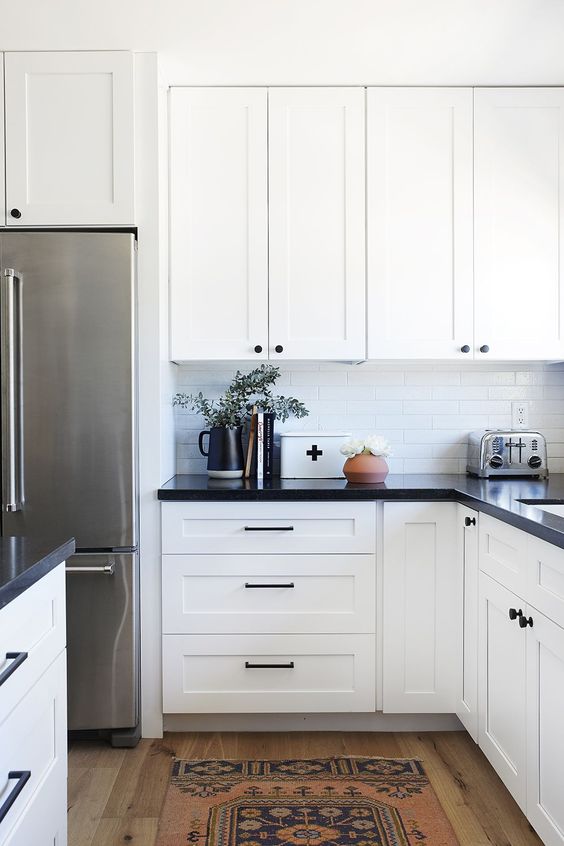 No standard exists for how hardware is to be installed on cabinetry. There is no right or wrong configuration, only the limit of the imagination. Back before there were so many different options, usually a knob was meant for a door and a pull was meant for a drawer. This configuration is still very common today, but many people are beginning to branch out from what was once considered the norm. Some people prefer to use all knobs, all pulls, or a variety.
With kitchens having higher ceilings than before a second row of smaller upper cabinets is frequently seen. In this instance it is the perfect place to choose something different for hardware than the rest of the kitchen. One example could be a small latch instead of a knob or maybe it switches to glass for an accent.
Mixing metals has also become quite common. For example, every metal in the kitchen does not necessarily have to match! A faucet can be a brushed stainless and all of the hardware can be a brushed gold. They may be different, but the kitchen and design still look perfectly cohesive.
The world of cabinet hardware is a daunting one because the choices seem to be endless. What may seem like a small and insignificant detail can actually make a huge impact on a space and a design. The shape, color, and size of the hardware must speak to the overall style or the design could not be as successful.