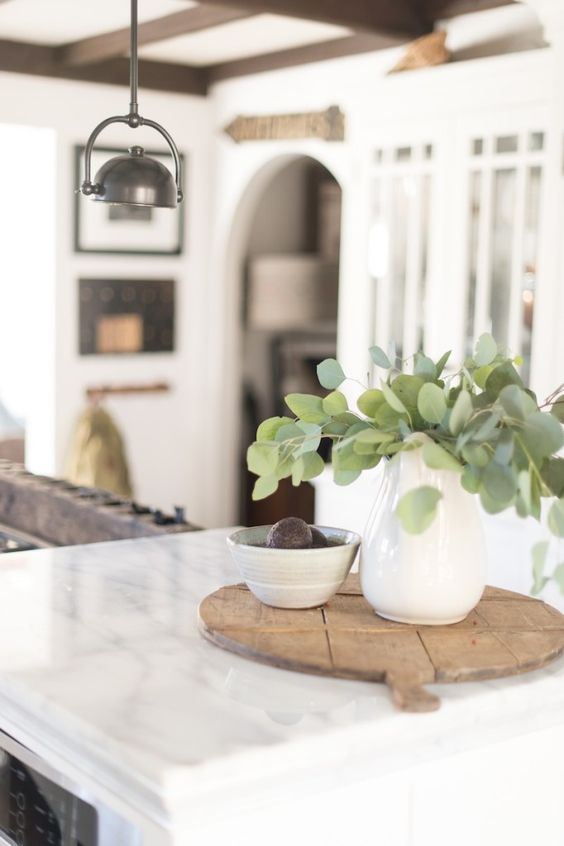 Spring Cleaning
It's that time of year again! The weather is finally getting nicer here in Western New York, which means it is time to do the cleaning and organizing that was put off during the winter months! Winter tends to be the time when everyone goes into a hibernation-like state. Things tend to pile up when your stuck inside. And often, when the weather is less than desirable it can affect our motivation. Spring is the time most people awaken from their slumber and are ready to accomplish anything!
Spring cleaning your home is the perfect thing to do that will kick start the warmer months ahead. This means steadily going room by room and clearing out everything that isn't useful or is cluttering up the space. After the harsh, cold months of winter it can also be therapeutic to open the windows for the first time that year and let in that much needed fresh air. I know that this is not necessarily fun for everyone, but try not to cram all of this into one weekend. Go step by step and try to spread out the tasks over a few weeks. It is more important to be thorough than it is to be fast. Spring cleaning will give your home that necessary cleansing so that you can focus on the beautiful weather and enjoying everything that summer has to offer!
Photo Credit: http://www.foundrentals.com/blog/2015/11/30/found-home/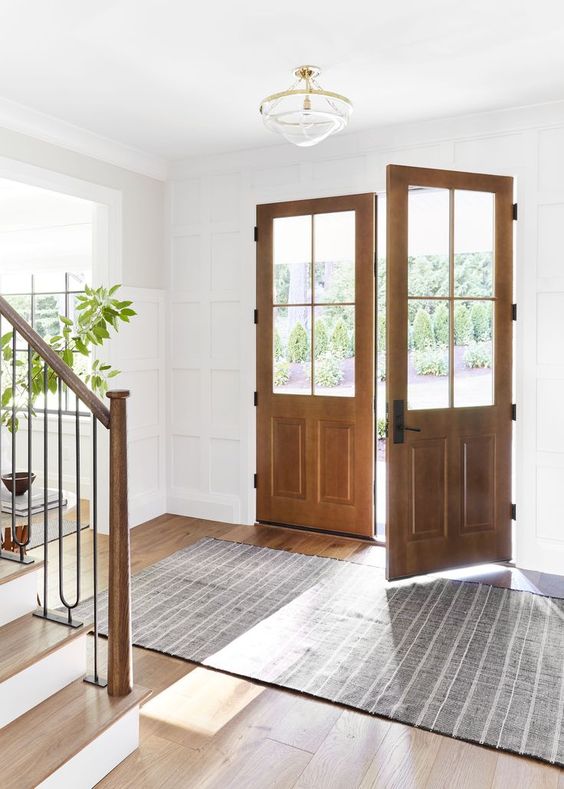 General Tasks
First, go through every room in the home and do a general cleaning. This will allow you to get the more basic tasks out of the way so that you can focus on the specific room tasks. This will help keep the job from feeling less daunting. Begin at the entry and clean the things that tend to get forgotten. Work your way through the house systematically by starting each room at the top and working your way down.
Start by washing the walls and removing those cobwebs that we all know collect in the corner then move on to the lights and ceiling fans. By doing this all the dust and dirt will fall to the floor. This keeps you from having to redo the floors later. Next, clean light switches, heating vents, and door knobs before moving on to the floors and baseboards. Dust all baseboards and then sweep and wash the floors, including any carpets or area rugs. Do not underestimate what this will do for each space! Everything will look and feel so much better. Now the focus can shift to individual areas and their unique tasks.
Photo Credit: https://stylebyemilyhenderson.com/blog/portland-project-the-entry-staircase-reveal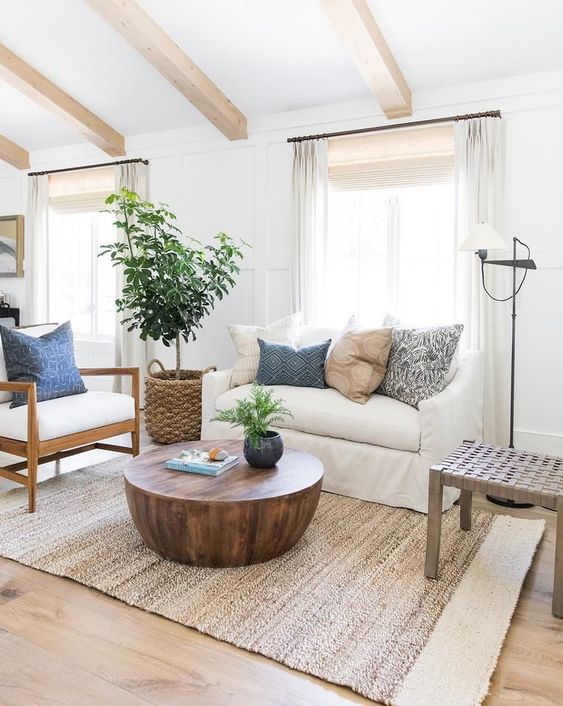 Living Room
Once those general cleaning tasks are complete the focus can move to more area specific tasks. In a home each room has a unique purpose, therefore it only makes sense that each room would require something different in terms of cleaning and organizing! The living room is a high traffic area in any home. It is where everyone congregates and spends time together, whether its playing games, watching movies, or just enjoying each others company. That is what this space tends to need a bit more TLC than others.
Furniture in this space can certainly take a beating. Kids, pets, and everyday messes build up and things can get pushed off. This is the perfect time to take care of all of those things. Start with spot cleaning the couches and chairs then follow with the vacuum. Be sure to dust any hard surface that can collect dust. Also, wash any linens or blankets that might need it! Go through any magazines and other things that could use a good purge!
Photo Credit: https://www.mcgeeandco.com/products/jensen-coffee-table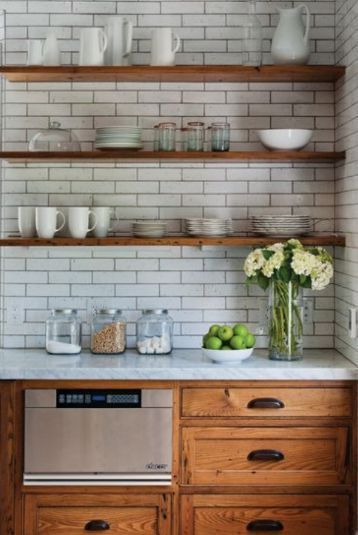 Kitchen
The kitchen is ground zero for all of those other messes that occur in the home. Those stains and crumbs all originate in the kitchen. The kitchen also tends to be a dumping ground for all of the miscellaneous things that have no home. Mail gets left out, things don't get put away, leftovers never get thrown out, and the mess just piles up. The kitchen tends to have many different places that can become disorganized quickly. One of those places includes the black hole we all know as the refrigerator. One of the first things that needs to be done in the kitchen is cleaning out the refrigerator. Throw out anything that has expired or donate what will never get used and wipe everything down thoroughly. Don't stop there. Clean the outside of the refrigerator and all other appliances. Then pull everything out and clean underneath.
The next step is cleaning and organizing the pantry. This can very easily get unorganized when cooking and preparing meals. Have a method to the madness. Try to keep all similar products together and maximize the space as best you can. If you are feeling really ambitious, then place everything in clear containers and label them for a pristine pantry. Be sure to wipe everything down; inside and out. This includes the cabinets, shelving, and the back splash.
Photo Credit: http://www.rusticpassionbyallieblog.com/farmhousekitchens/?utm_medium=social&utm_source=pinterest&utm_campaign=tailwind_tribes&utm_content=tribes&utm_term=392074700_12917358_335567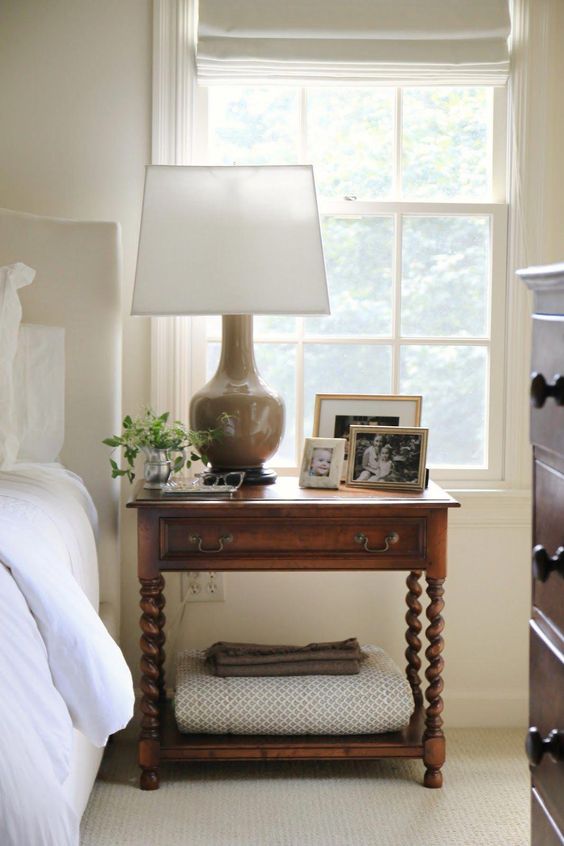 Bedroom
The bedrooms are one of the easier rooms to clean. Most people are not in the bedroom unless they are sleeping or getting ready. Unless you tend to dump everything in the bedroom so it is "out of sight, out of mind", then you shouldn't have to do much to get this room feeling fresh and clean! The bed linens should be washed every few weeks so I would take the time to do that while you are doing the rest of your spring cleaning. While everything is being washed and dried, clean out the dresser, nightstand and under the bed.
Don't be afraid to move things out of the way to get the nooks and hard to reach areas that you may miss when cleaning weekly/daily. Once that is complete it is time to tackle the most difficult part of the room; the closet. Go through everything that you own and if you do not wear it or it doesn't fit then donate it! Take this time to complete other daunting tasks, such as flipping the mattress. Once that is complete the bed can be made and everything can be organized.
Photo Credit: http://jennysteffens.blogspot.com/2016/10/our-bedroom-tour-autumn-accents.html
Bathrooms
The room in the house that no one wants to clean, but has to. Between the moisture and everything else the bathroom is a breeding ground for soap scum, mold, water spots, and much more. The bathroom should be thoroughly cleaned at least once a week. The vanity top needs to be cleaned. The floor, shower, and toilet all have to be scrubbed. However, there are a few things that can be done less frequently.
A few of those things include wiping the inside and outside of the vanity cabinet with a wet cloth, cleaning the grout, clearing the shower and sink drains, and replacing the shower curtain (if you have a curtain). The bathroom closet or linen closet can also be organized. Try to get rid of anything that is just taking up space and is not being used. If you have any small samples or travel sized hotel toiletries that can be donated try to do that before you throw anything away, unless it has already been used (that's just unsanitary).
Photo Credit: https://decorlogix.com/keep-your-bathroom-neat/
The best way to go about your spring cleaning is by making a list of the things that you wish to accomplish for each room or area of your home. Then make a general list of things that need to be done for most, if not every, room in the house. One of the things that usually needs to be done for the entire house is cleaning the windows inside and out. Or maybe some other things make it to your spring cleaning list, such as cleaning the garage or basement. No matter what is on your to do list, just take it slow and don't rush. Good luck and happy cleaning!